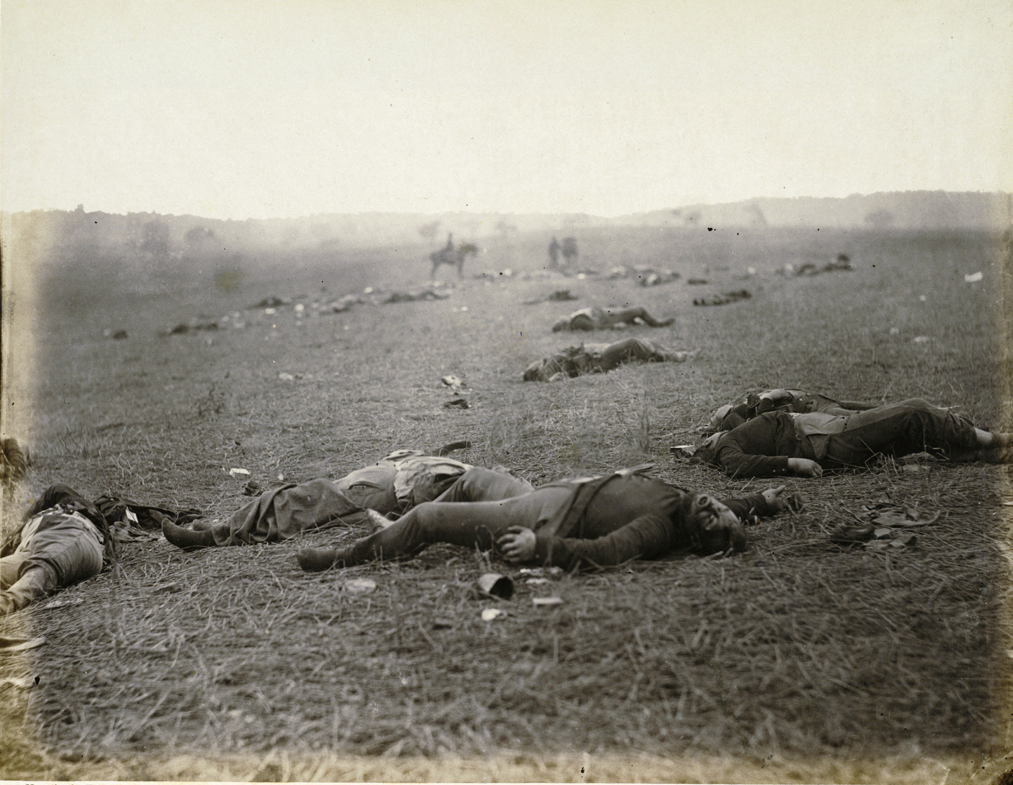 Timothy O'Sullivan, A Harvest of Death, 1863
Timothy O'Sullivan's revolutionary photography of Civil War causalities shocked Northern viewers through its never before seen ability to capture death in such a gritty and realistic way. Many paintings had depicted war before. but none could have the same effect as this simple snapshot of cold, hard reality after the Battle of Gettysburg. The stark contrast between glorified paintings and this image made this photograph stand out in the eyes of the public.

The image manages to capture the nature of the Civil War through its dreary composition. The feeble body and contorted face of the man in the center immediately draws the eye, and is accompanied by the white fog of the background. Some of the men aren't wearing shoes, a testament to the scarcity of supplies during the Civil War. The strewn-about trash suggests that the men were ravaged for all their possessions, as if bodies left out for vultures, perhaps by the men on horses in the background. Bodies litter the background, but look like nothing more than faceless dark lumps. This gives the picture an eerily silent feel, accompanied by the dreary shades of black and grey. If a photograph were able to stop a person dead in their tracks, even for just a minute, this would be the one.