Haut Boys: Self Portrait
7:00 PM
The Haut Boys
The Audition for the Newest Art History Boy Band – The Haut Boys
Curated by Susie Xu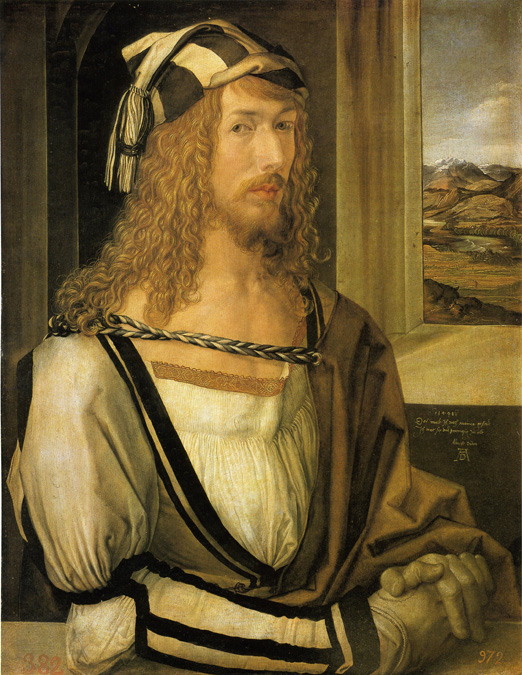 Durer, Self Portrait, 1498


Look at that mane of glory. His hair automatically makes him a winner. Merely glancing at his careful posture, elegant clothing, and slightly haughty side glance, this self portrait of Durer introduces himself as the perfect Renaissance man. He also seems to illustrate his high status with the attitude and the fact that he's taller than the rolling mountains and hills in the background. So he's elevated himself, literally and metaphorically. What a modest man.
Finally, the realism kicks in here, with almost normal body proportions. His hands aren't overly sized, nor is his arms extraordinarily bulky. Not to mention, he's got a great fashion sense – his hat matches perfectly with his other attire. In fact, he really likes to emphasize his aristocratic style with that engraving in the back that translates to "gentleman." Clearly, not the most modest candidates for the audition, but nonetheless, Durer seems like a relatively plausible member for the band.
We'd like to proudly announce that the personality that screams diva will be accepted into the band.